A Homecoming of Music: Ragtime with the Cincinnati Pops
by Erica Reid
---
"This [Ragtime performance] is as much of a celebration
of the form of musical theater
as it is a celebration of Cincinnati."
—John Morris Russell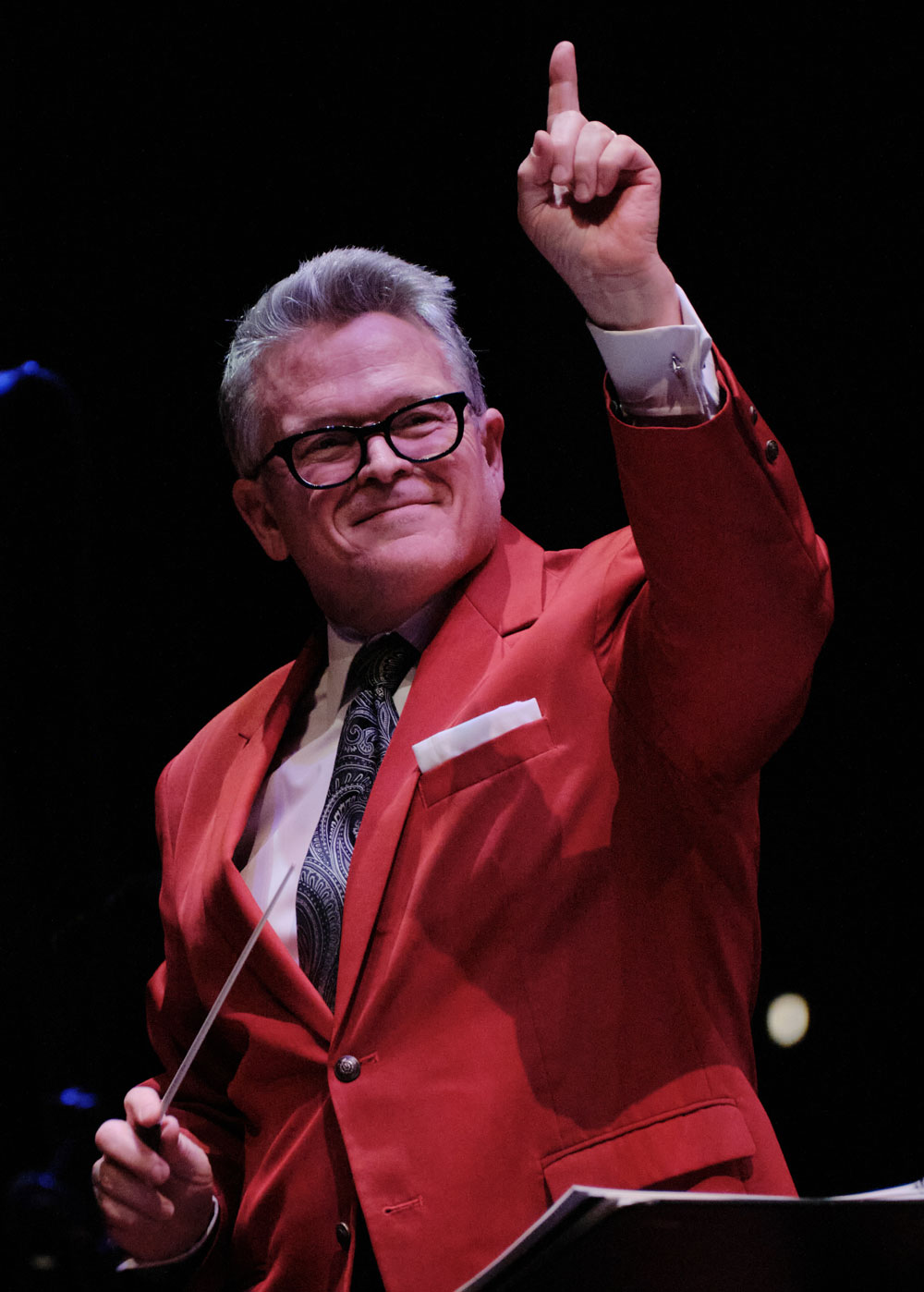 April 28–30, the Cincinnati Pops unveils an incredible symphonic concert version of Broadway's Ragtime, which took home 1998 Tony Awards for Best Book of a Musical and Best Original Score. Based on E. L. Doctorow's 1975 novel of the same name, Ragtime follows three American stories—those of Eastern European immigrants, Harlem's African American community, and upper-class white families of New Rochelle—that collide and converge to tell a complex tale of turn-of-the-century America.
"As these stories grow, they intersect, and we see all of the tragedy and triumph," says Pops Conductor John Morris Russell. "[Ragtime] is looking into the 20th century and all of the social challenges that we have in the United States, as well as the opportunities, and it uses the music of ragtime to underscore the whole thing." He adds, "It is a paean to the American mosaic."
As much as Ragtime is an expansive story of America, the Cincinnati Pops' production is a tribute to the Queen City as well. "It is a homecoming of talent, of music," says Russell. "This is as much of a celebration of the form of musical theater as it is a celebration of Cincinnati." Russell is referring in part to the casting, which is replete with connections to Cincinnati. "The fact is that all of our leads are major Broadway players, and they're all coming back home," he says. University of Cincinnati College-Conservatory of Music (CCM) graduate Nikki Renée Daniels (Company, The Book of Mormon, the Chicago company of Hamilton, and more) plays Sarah, the tragic love interest of Coalhouse Walker Jr. And Ashley Brown (Mary Poppins), who plays Mother, attended CCM as well. Opposite Brown as Father is Cincinnati native and former School for Creative and Performing Arts student Ron Bohmer (The Scarlet Pimpernel, Les Misérables, Fiddler on the Roof, and more). Current CCM students will perform the many supporting and chorus roles throughout the production. In fact, Ragtime composer Stephen Flaherty is himself a CCM alumnus!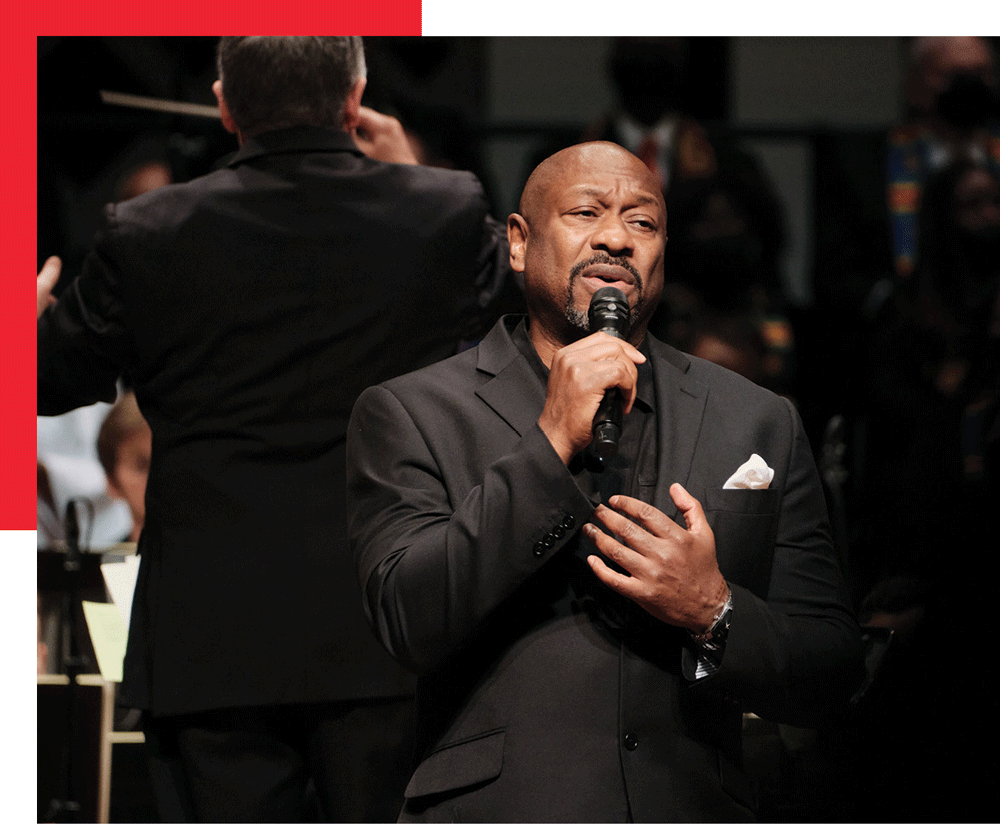 And then there is Alton Fitzgerald White, whom Russell calls "the consummate Cincinnati success story," performing the dual roles of Ragtime protagonist Coalhouse Walker Jr. and director of this robust production. White was born and raised in Walnut Hills, attended Douglass Elementary and Walter Peoples Junior High in Hyde Park ("which changed my life," says White), and eventually attended the School for Creative and Performing Arts—by the skin of his teeth, he says, after waiting until the last possible minute to pluck up the courage to audition. White recalls requesting an audition on his final day of junior high and his mother dropping him off for a specially arranged tryout. "She said, 'This is your dream. If this is what you want, you go make it happen,'" White remembers. "She dropped me off, and I made it happen."
From there, White's trajectory is the stuff of legends. He studied musical theater at CCM until a performance at Cincinnati's Kings Island amusement park landed him in a USO tour. He booked a role in the original company of Miss Saigon, understudying his hero Hinton Battle and eventually taking over the role once Battle moved on. White continued through the rock musical The Who's Tommy and the original London company of Smokey Joe's Cafe, after which he took over for Brian Stokes Mitchell as Coalhouse Walker Jr. in Ragtime. Following another handful of touring shows and opportunities in Las Vegas, he won the role he would become best known for: Mufasa in Broadway's The Lion King, where he roared through a record-setting 4,308 performances.
Despite this staggering career, White has never forgotten where he came from, and some of his fondest memories are homecoming moments. "I've had the wonderful blessing of performing all over the world, but when I came through Cincinnati with The Lion King, it was like every childhood dream," he says. "I mean, there's no place like home. There's just nothing like it."
The Cincinnati Pops' concert production of Ragtime will also be White's directorial debut. When asked how he will approach directing the many moving parts of Ragtime, White said he will keep the focus on the rich material provided by the musical. "I'm going to say to [the cast], 'We know this material is magnificent. We know that you are a magnificent talent. Tell the story.'" His goal is to work with the production team and cast of "phenomenal performers" to create as simple and as clear a story as possible, and let the magic of Ragtime—which includes the iconic song "Wheels of a Dream"—do the rest.
With the Pops, "simple and clear" never means "without spectacle." For instance, this production involves three choruses, which represent Ragtime's Black, white and European immigrant communities. (Lexington's acclaimed American Spiritual Ensemble, directed by Dr. Everett McCorvey, takes the stage as the African American chorus.) "For our Holiday Pops concerts, we developed this new riser system for the chorus, which puts them way above the orchestra," explains Russell, adding that simple costumes and intentional lighting will also be used to shift the focus between the various stories. "What we want to do is put the focus on the music," he says.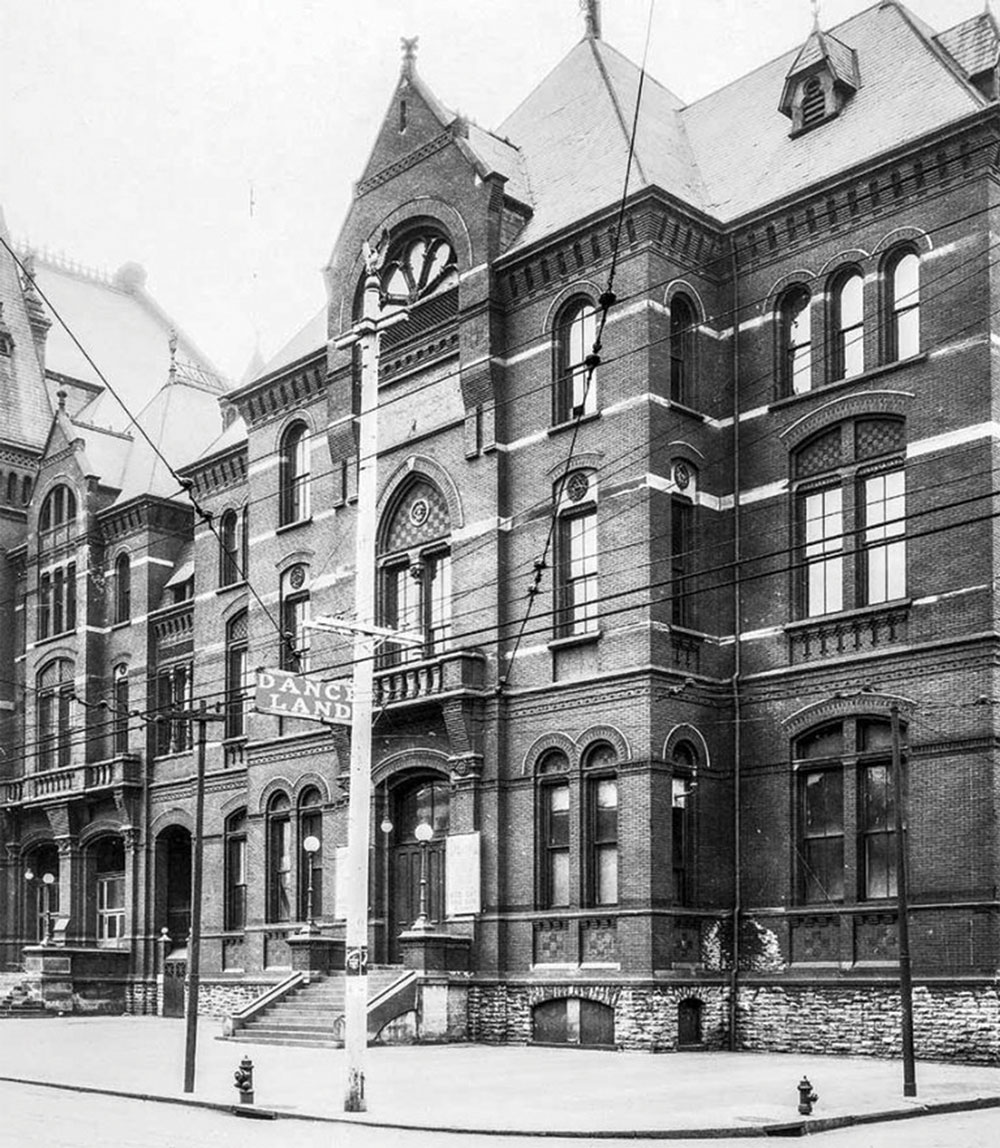 It seems even the music is having a homecoming during Ragtime. In Russell's words, "The early form of ragtime was being played in Music Hall in the Ballroom, and also in Mechanical Hall, when it was turned into this place called 'Dance Land' at the turn of the century." He continues, "The same music and the same stories that we're listening to in Ragtime are the same stories that were being played out on the floor in Music Hall." He laughs. "It is so ridiculously relevant. The more things change, the more they stay the same."
When asked how he would like audiences to feel after seeing Ragtime, White responds, "I want them to be proud to be Americans." He adds, "I want the audience to see the bounty that already exists in this country, to be reminded of it." He also says that certain shows, such as The Lion King and Ragtime, simply must be experienced live. "It's a transforming experience that you didn't know you needed until you got it. And you must have it."
Just before Ragtime opens, Cincinnati Pops audiences will enjoy a one-night-only opportunity to experience Ben Folds in concert (April 25), for the first time since his sold-out performance in 2017. Known for his clever, unexpected lyrics and the careful craftsmanship of his music, Ben Folds is an iconic musician of the American soundscape.
He is also a musician with a great respect for the power of the orchestra. "When it comes to choosing the most obvious symbol of civilization, Ben Folds ranks the symphony orchestra above all else," says The Cincinnati Enquirer in an interview with Folds, which also quotes him as saying, "It took 400 years for us to get to where we are in the symphony orchestra. It's an incredible type of ensemble. Even if you're a hip-hop act, what you learn from that kind of orchestration, coloration and production is invaluable. It should stick around."