May Festival Celebrates 150th Anniversary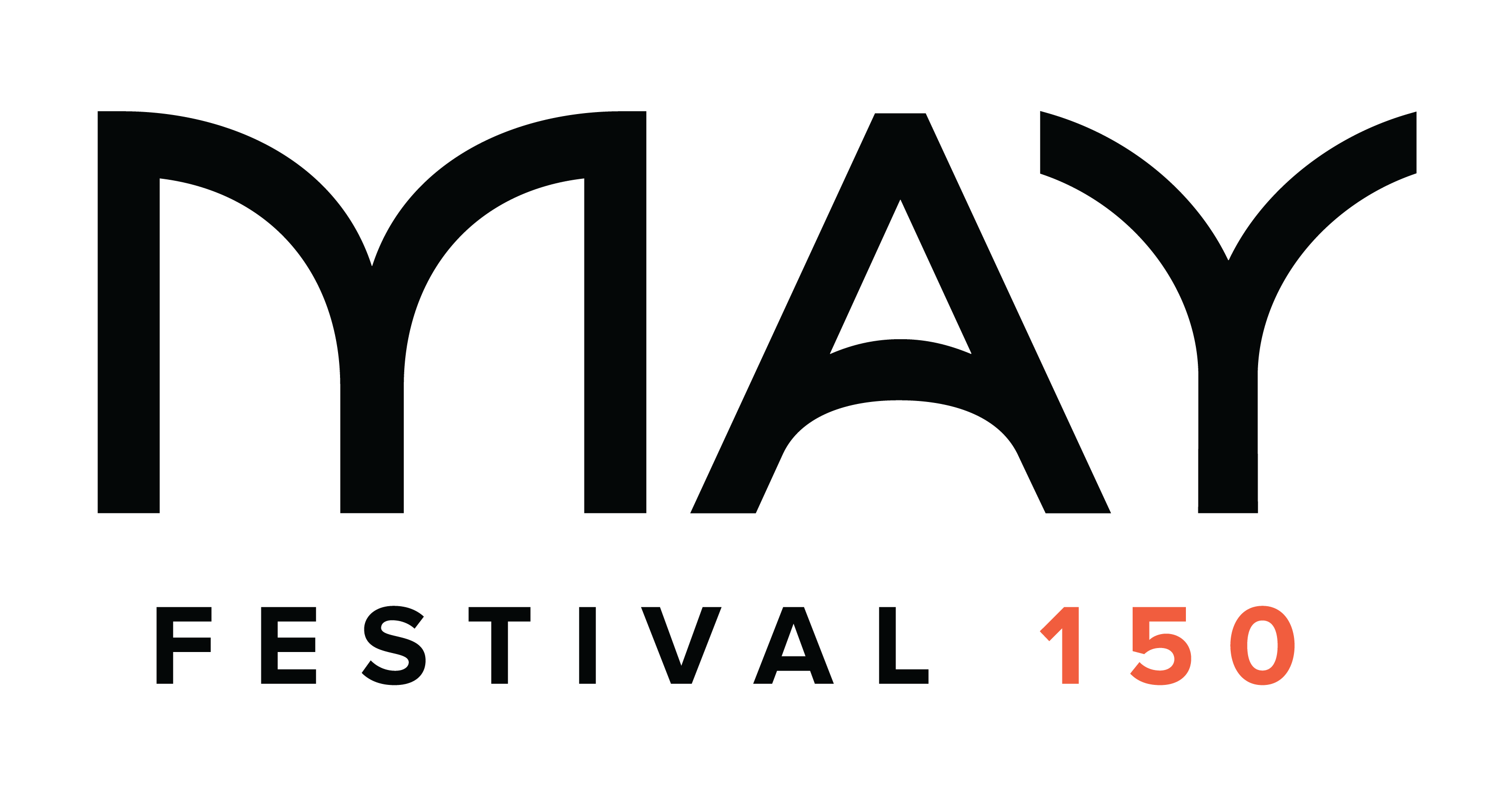 by Ken Smith
---
As the May Festival looks ahead to its
150th anniversary this season, highlights of the
Chorus's stellar history are resounding again in the city….
When he was first invited to become Principal Conductor of the Cincinnati May Festival, Juanjo Mena began studying its past programming extensively. "I asked to see a full list of the Festival's repertory—not just the past 10 or 15 years they initially sent, but everything the Festival has done since 1873," he recalls. "Did you know the May Festival did the U.S. premiere of Bach's Magnificat? Or Handel's Dettingen Te Deum?"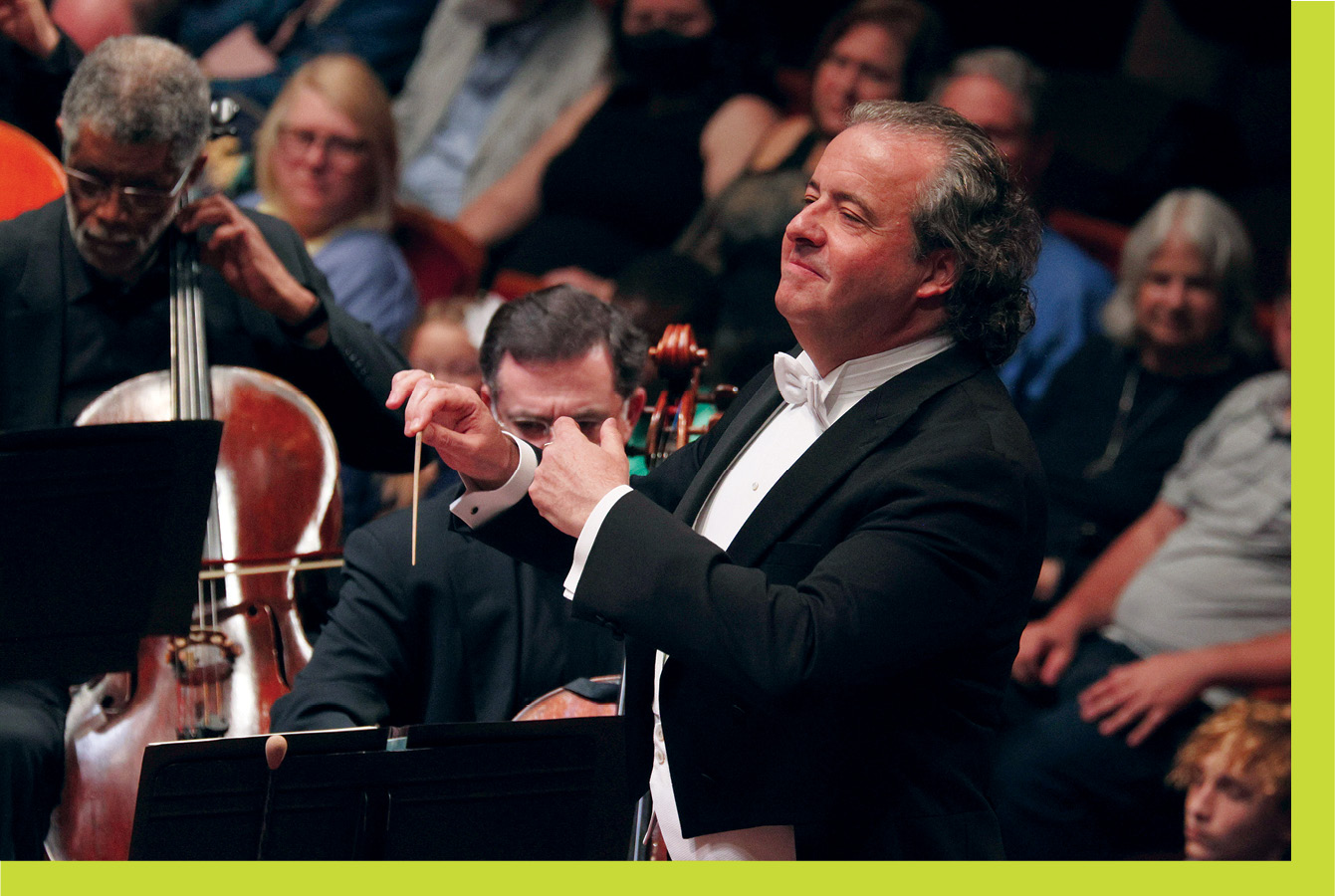 If we didn't remember before, we certainly do now. As the May Festival looks ahead to its 150th anniversary this season, highlights of the Chorus's stellar history are resounding again in the city—not just in Music Hall, and not only in May. Mena opens the Festival on May 19, 2023 with the Magnificat capping a program featuring the world premieres of James MacMillan's Timotheus, Bacchus and Cecilia and James Lee III's Breaths of Universal Longings, both May Festival commissions. Robert Porco, the Festival's Director of Choruses, will lead the Dettingen Te Deum on April 1 at Hyde Park Community United Methodist Church in a program including the world premiere of a new work commissioned from Olivia Bennett performed by the May Festival Youth Chorus.
That mix of choral standards with music still hot from the proverbial press has long been a source of the Festival's allure, Mena asserts. "This is not just performing music, it's helping to create the music, with the composers playing an active part," he says. On May 20, Marin Alsop makes her May Festival debut conducting Robert Nathaniel Dett's oratorio The Ordering of Moses, which the May Festival Chorus premiered in 1937 and brought to Carnegie Hall in 2014. The Festival's Director Laureate James Conlon opens the second week on May 25 pairing Mozart's Requiem with the world premiere of a new commission by Julia Adolphe. On May 27, the Festival draws to a dramatic close with Mena leading Mahler's mighty Eighth Symphony—the so-called Symphony of a Thousand—with the May Festival Chorus and Youth Chorus joined by the Cincinnati Boychoir, Cincinnati Youth Choir, and the entire Cleveland Orchestra Chorus.
This season's celebration is all the more poignant, given that just a few years ago choral singing had topped music's "high risk" activities. After the 2020 May Festival was canceled entirely due to Covid-19, Mena pushed to reopen in 2021, even in a reduced format. "This is not a time for us to stop making music," insists Mena, who led a programming switch to smaller ensembles and orchestral works with soloist. "It's a time to send a message to audiences that we need to continue."
"I suppose you could say we already made our public statement by opening the 2022–23 season with Mahler's Resurrection Symphony," adds Porco. "But really, when we opened the 2022 May Festival with John Adams conducting his El Niño and closed with the Beethoven Ninth, that's when we said, 'We're back!'"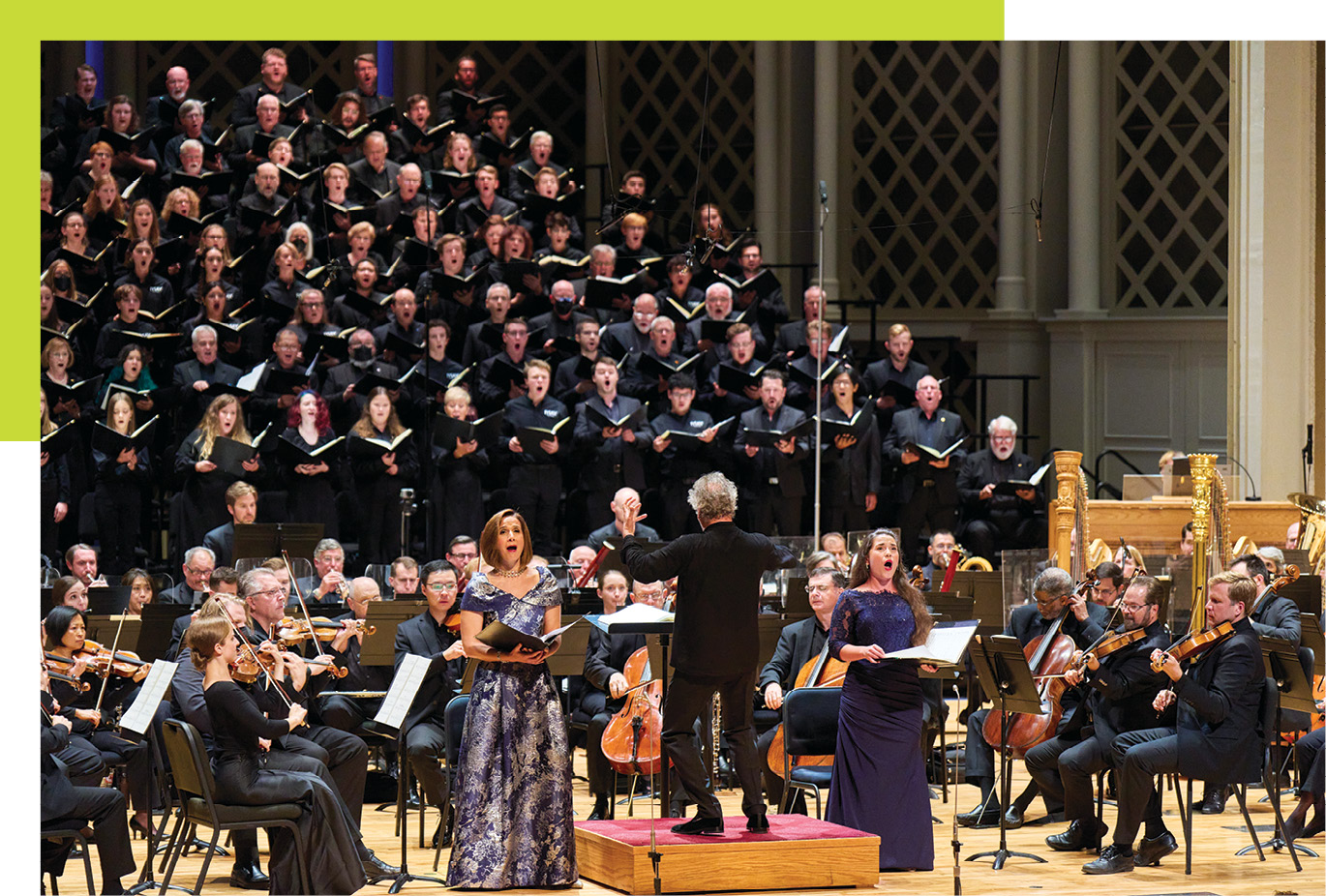 For nearly two seasons, Porco kept the Chorus together largely as a social unit through emails and Zoom gatherings. "We lost a few members, but we also had an influx of new people," he says. The 2022 Festival was nearly back to its pre-pandemic state, with big choral works and a full rehearsal schedule, except that mask-wearing continued. "It's no fun singing a three-hour rehearsal in a mask," Porco says, "but we've been highly conscious of people's health."
For Mena, who ends his six-year tenure as Principal Conductor this season, his first U.S. posting in Cincinnati was partly a return to his musical roots. Having grown up in Spain's Basque region, he began singing in choirs at age 7 and was first invited to conduct a choir at 16. Two years later, he formed his first ensemble, a 100-member girls' choir.
His transition to the orchestral world followed a similar path. After studying conducting in Vitoria-Gasteiz and Madrid, Mena was invited by the Basque government to create the region's first youth orchestra. Two years later, he was tapped to become Music Director of the Bilbao Symphony Orchestra, launching his professional career. By the time he was appointed the May Festival's Principal Conductor in 2016, he was six years into his contract as Chief Conductor of the BBC Philharmonic.
"I'd been aware of the May Festival tradition," he says. "I knew the importance not only of preserving its values but adding to them as well." Some Basque populism he brought to Cincinnati included presenting free community choral concerts in Music Hall and creating a special May Festival Community Chorus of more than 300 singers (many of them singing in a chorus for the first time) for a special presentation of Handel's Messiah. He also invited Basque vocal ensembles to perform in Cincinnati.
"In my youth, singing was done for the people," Mena says. "This is also important in Cincinnati, because the community is the core of the Festival. It's always important to discover different ways of singing, and these were some ideas I brought to the May Festival to bring people together and look to the future."
He pauses for a moment. "You know, I was already in shock seeing all the pieces that the May Festival had performed, when I discovered the name Jesús Guridi," he exclaims. "He was a composer from my city in Spain! In Cincinnati, people were performing the same music here that I was singing in my choir at home. How is this possible? And then I thought, why not?"