by Hannah Edgar
Randolph Bowman and Henrik Heide sit shoulder to shoulder in the CSO as its principal flute and associate principal flute, respectively. Later this season, they scoot that partnership downstage for the first time, playing Bach's Brandenburg Concerto No. 4 alongside concertmaster Stefani Matsuo. Bowman memorably made his work debut alongside Jean-Pierre Rampal at a summer music festival in 1990; for Heide, it's not only his first time performing this Brandenburg but his first time sharing a concerto spotlight. They discussed their approach to the piece with Fanfare Magazine.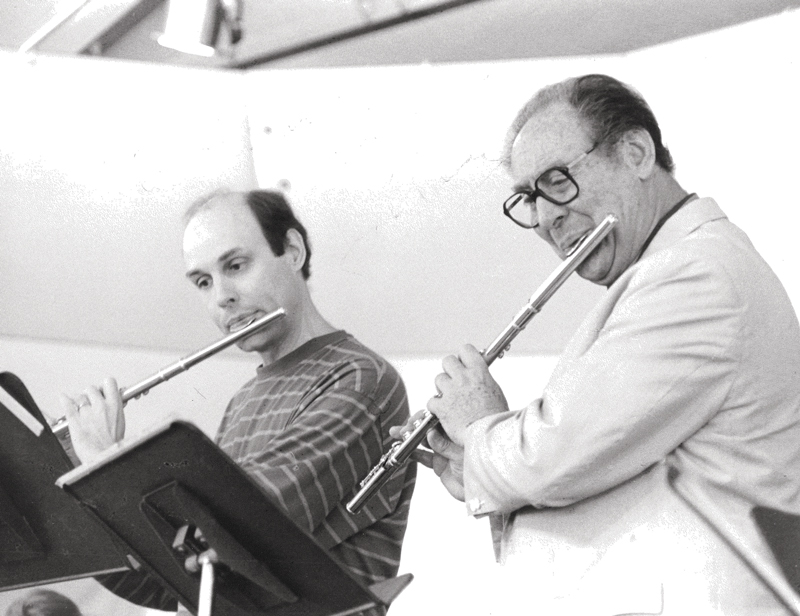 This Brandenburg Concerto is frequently performed on modern transverse flutes, as it will be for these CSO performances. But this isn't the instrument that Bach was writing for. Does that influence how you interpret your parts?
Randolph Bowman: Bach scored it for "fiauti d'echo," which is not a familiar term; I've never come across that terminology in any other Baroque music I've played. Everyone assumes he meant recorders—maybe because the flutes sometimes echo each other, or maybe because recorders are so soft they sound like an echo of everything else going on. In the very opening, the second flute (Henrik) will start the main melody; I'm holding a high long note. If I play it too loud, it's hard to hear the actual melody. All of this music was generally written to be played in a smaller space, and the strings were not as loud because they used gut strings. But we have to play out to get the sound into the hall.
Henrik Heide: I think if you're going to play it on modern instruments, play it on modern instruments. I mean, don't go crazy, but especially with a modern string section, the projection helps.
You both play with one another as section colleagues all the time. How is that going to translate to a piece like Brandenburg 4?
HH: My position is associate principal, but I'm also utility flute. So, I play second to Randy often. Over the years, we've done a lot together—we gel well. Outside of work, we like to play duets for fun. Randy and I played Franz Doppler's "Andante and Rondo" on a Chamber Players concert once, in 2018. This is just an extension of all that. It's great music and I'm having fun learning it, but I've also never played a concerto with other people before. That makes it even more fun, knowing that it's kind of chamber music and a concerto at the same time. When you play a concerto by yourself, it kind of feels naked to be out there alone.
RB: It's like a dinner table with a lot of people, and everyone's talking at once. The counterpoint is so elaborate. The skill that you develop playing in an orchestra is to be constantly listening to everything that's going on around you. We'll try not to be the rude dinner guest talking over everyone!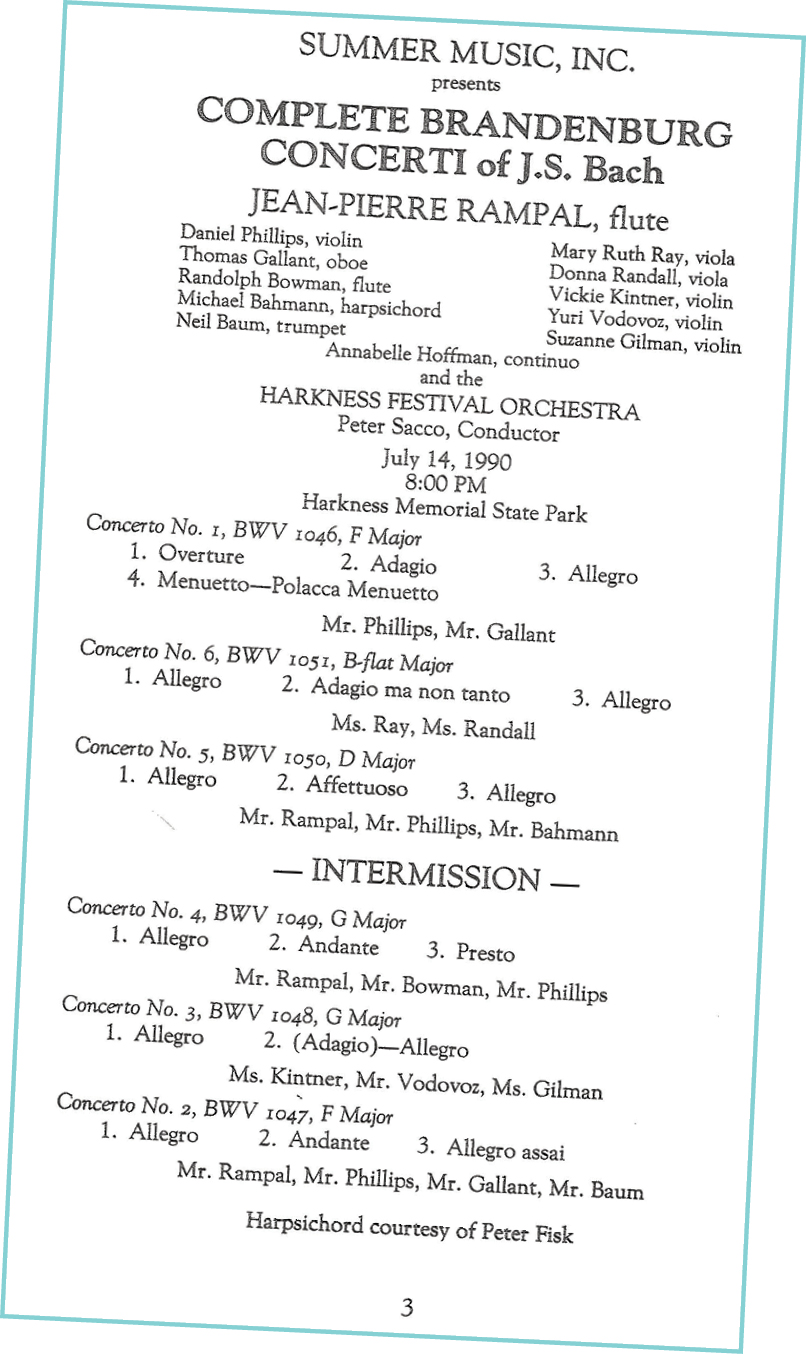 What recordings of the Brandenburgs have you both been revisiting lately?
HH: I like Neville Marriner and St. Martin-in-the-Fields.
RB: There's a terrific Brandenburg 4 by the Chamber Orchestra of Europe, which features some of the top soloists from different orchestras. In terms of the early music groups, I like this Italian group, the Giardino Armonico. They have just a couple people on strings, so they're not forcing the instrument out of its range of natural beauty.