Langrée's 'missionary zeal' brings Thomas' Hamlet and Opéra-Comique to Cincinnati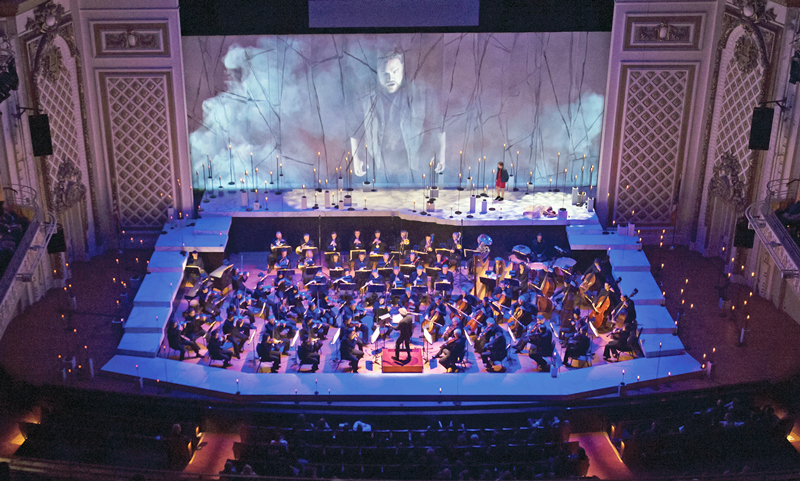 by Ken Smith
Some orchestras can be rather possessive of their music directors. Others are happy to talk about what their local podium bosses do when they're out of town.
"I like to think we're in the second category," says CSO President and CEO Jonathan Martin, who not only discusses the breadth of CSO Music Director Louis Langrée's other activities but actively celebrates them. "For his last season here as Music Director, we wanted a series of programs that are quintessentially Louis."
Which of course means paying much attention to Paris' legendary Opéra-Comique, where Langrée has been director since November 2021. "Opéra-Comique is a huge part of Louis' life right now," says Martin. "For us, it's a great opportunity to build a bridge across the Atlantic."
After attending opening night of the company's 2022 revival of Ambroise Thomas' Hamlet, Martin found the piece that would make that precise connection. "Apart from the gorgeous score and Louis' meticulous music-making in the pit, the production itself was very contemporary and compelling, with a modular approach that would easily fit the Music Hall stage."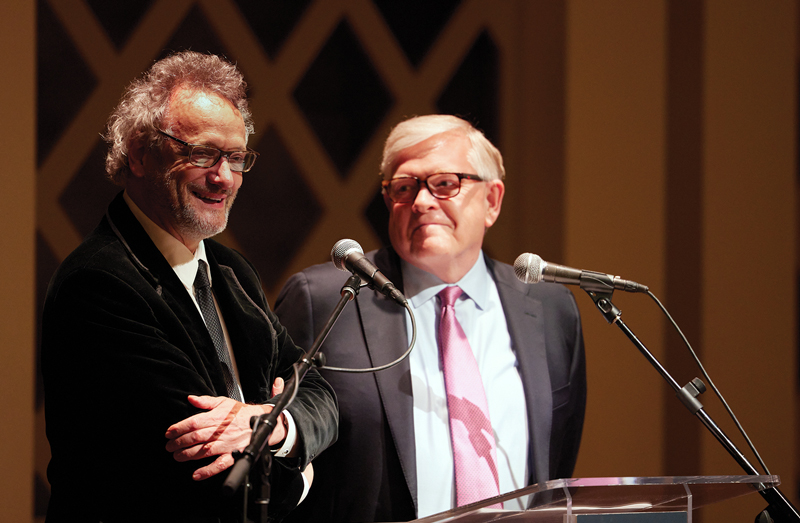 For Martin, getting Cyril Teste's multimedia-heavy 2017 production to Cincinnati essentially took "a quick conversation." For Langrée, it marked nearly three decades of missionary zeal in championing Thomas' work.
Langrée first conducted Thomas' opera in 1996 with the Orchestre de la Suisse Romande at the Grand Theatre in Geneva; that production by Patrice Caurier and Moshe Leiser would later travel to New York's Metropolitan Opera and London's Royal Opera House. "At Covent Garden, it was still a bit…well, uneasy for some English audiences to accept Hamlet as a French opera," he admits (see sidebar). But at the Met, where Langrée's performances were the first in more than a century, Hamlet reached a truly global audience through its Met: Live in HD streams.
"The Met first brought Hamlet to America in 1883," says Langrée, who has become not just the opera's advocate but something of an historian as well. "What few people remember is that in those days the Met also did national tours, often taking their productions around the country before they came to New York. And in this case, the Met premiere of Hamlet was actually in Cincinnati. And I am very eager to bring it back to Cincinnati after exactly 140 years."
■ ■ ■
Before conducting regularly on the concert stage, Langrée had started his career at the Opéra National de Lyon. The CSO, in addition to its regular concert season, also plays in the pit for nine weeks a year with the Cincinnati Opera. The idea of performing opera in the regular concert season, though, appeared only belatedly in Langrée's tenure—and has been eagerly embraced both by CSO musicians and audiences.
"What's great about Louis is that he's quite open and fearless in the projects he's willing to tackle," says CSO Concertmaster Stefani Matsuo. "It helps the Orchestra to be well-rounded, and it certainly keeps the job interesting."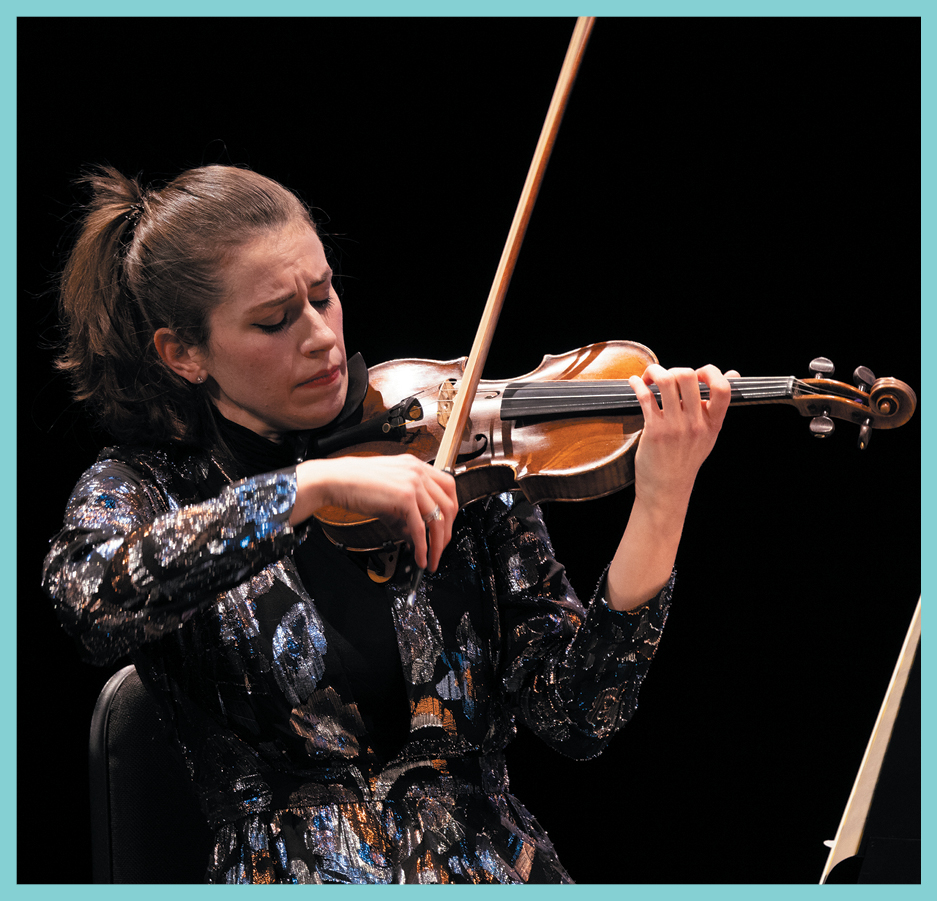 Playing opera in particular, she adds, requires a distinct range of traditions and performance practices. "First of all, you have to know the story," Matsuo explains, "but working with singers has specific stylistic concerns. You need to anticipate where they might push forward, or fall back for a split second to catch a breath. You always have to be prepared, and as flexible as possible."
Matsuo's basic job description—communicating a conductor's musical ideas to her colleagues in the orchestra—becomes rather more complicated when the conductor has one eye watching performers on stage, she says. While retaining its ambitious projection design, the Opéra-Comique Hamlet will appear at Music Hall with truncated action and minimal staging. "I actually prefer these semi-staged productions," Matsuo claims. "Instead of only being able to see the front of the stage, we're close to the action. We can see everything."
Hamlet may be a bigger operatic stretch for concert audiences than previous CSO ventures like Pelléas et Mélisande or L'enfant et les sortilèges—Debussy and Ravel also being marquee names in the symphonic repertory. Neither is it an operatic staple like La bohème, in which Langrée made his Cincinnati Opera debut in 2017. But that, says Martin, is all part of their shared musical journey.
"There's been a real trust that's developed between Louis and our audiences," he maintains. "Even if people in Cincinnati don't know a particular piece, they know that, if Louis is conducting, they'll get something out of it."
■ ■ ■
Langrée, for his part, is very clear about what audiences and musicians alike can get out of it. "The opera and symphonic worlds are entirely different cultures," he admits, "but only when you see both parts do you understand the full range of many composers."
He cites Mozart and Tchaikovsky, active in both worlds, whose musical inspiration regularly shuttled across the aisle. "Mozart would end a symphony with a fugue, which would normally be reserved for sacred music, particularly Masses," Langrée says. "On the concert stage, it conveys a specific idea. But at the end of Don Giovanni there's also a fugue, which suddenly gives the opera a sacred feeling, despite still being very much in the opera house."
So, too, does operatic language surface in purely symphonic masters like Mahler and Bruckner—the former having famously served as director of the Vienna State Opera and the latter being deeply influenced by Wagner. "When you have the tremolo at the beginning of Bruckner's Seventh, it is very much like the tremolo in a Wagner music-theatre piece," Langrée claims. "They use the same language, though it means something quite different. In Bruckner, the effect is more liturgical than theatrical, but it still has a meaning."
After his operatic sojourns in Cincinnati, Langrée compares the CSO favorably to orchestras in many German towns like Dresden and Leipzig, as well as the Vienna Philharmonic, where the same musicians perform both on the concert stage and in the theatre pit. "With many composers, there's never a clear, direct fracture between these worlds," he says, "only a different dramaturgy."