Hispanic Heritage Month: Members of the CSO Family Share Their Thoughts
Each year, the U.S. observes Hispanic Heritage Month, from September 15 to October 15, by celebrating the histories, cultures and contributions of those who are from Spain, Mexico, the Caribbean and Central and South America.
The observation started in 1968 as Hispanic Heritage Week under President Lyndon Johnson. President Ronald Reagan expanded it in 1988 to cover a 30-day period starting on September 15 and ending on October 15, and Congress enacted Hispanic Heritage Month into law on August 17, 1988.
The day of September 15 is significant as the anniversary of independence for Latin American countries Costa Rica, El Salvador, Guatemala, Honduras and Nicaragua. In addition, Mexico and Chile celebrate their independence days on September 16 and September 18, respectively.
In celebration and honor of Hispanic Heritage Month, we hear directly from those in our organization with Hispanic/Latin heritage: Christian Colberg, the Orchestra's Principal Viola (Louise D. & Louis Nippert Chair), who is from San Juan, Puerto Rico; CSO Board of Directors member Dr. Maria Espinola, whose heritage is Argentinian; and staff payroll specialist Natalia Lerzundi, who was born in Peru.
What does Hispanic Heritage Month (HHM) mean to you?
Dr. Maria Espinola: HHM is an opportunity to recognize and celebrate the significant contributions that Hispanics have made in the U.S. and around the world.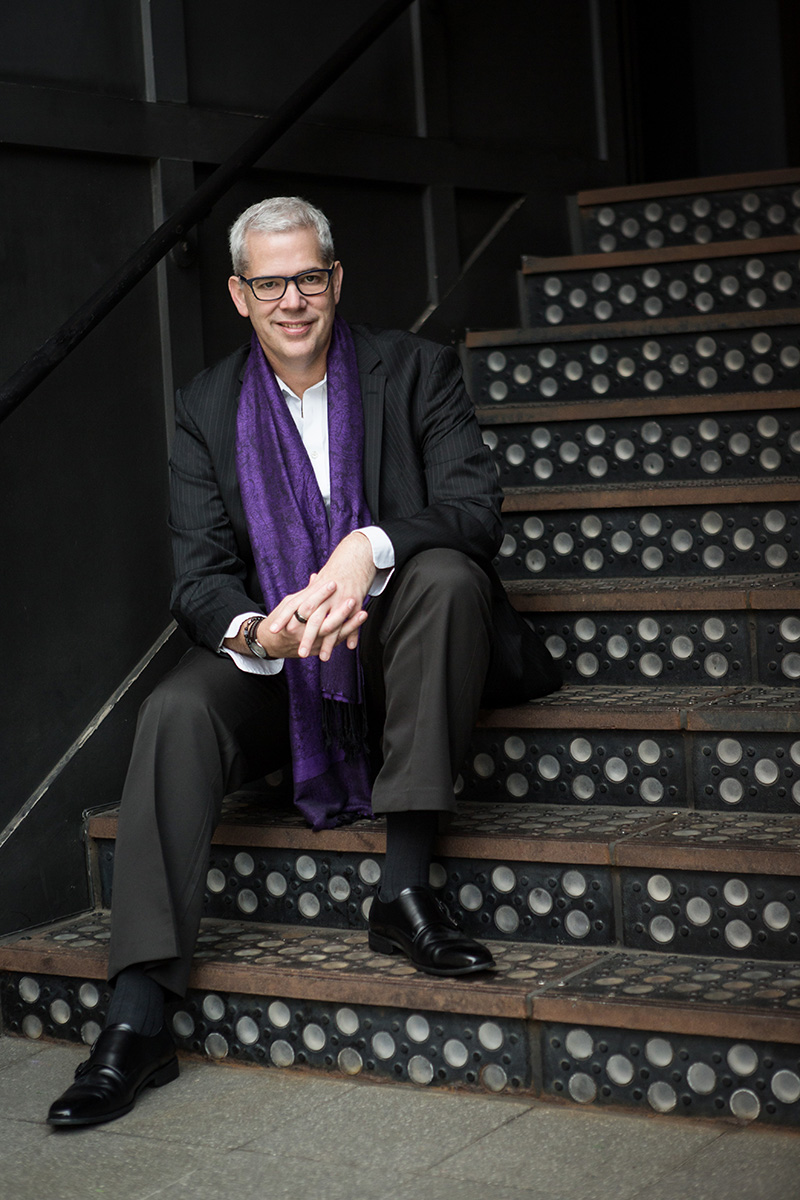 Christian Colberg: The word Hispanic covers a lot of ground. Focusing this month on Latin culture seems both good and bad to me. The fact that this month even exists is a reminder to me of how far we still have to go. There remains much to learn about Hispanic culture. On the other hand, this month presents an opportunity to have a conversation about what it means to be Latin in the U.S. and to carry that knowledge going forward. It also helps showcase what we contribute to society and culture. For me as a musician, I appreciate that this gives us a platform to showcase our talent and diverse points of view. It also illuminates the story of the artistic and personal struggles of many Latin people and presents an opportunity to educate people on all the wonderful things we contribute to this country.
Natalia Lerzundi: For me, Hispanic Heritage Month is empowering. I grew up in a predominantly white area, so there were moments where I felt like I didn't belong or was even bullied. But no matter what, I've always been incredibly proud to be Peruvian and share my culture with others. As I've gotten older, I've been able to connect with more people of Hispanic/Latin heritage who are also proud of their culture, and it's wonderful to connect and uplift each other. Hispanic Heritage Month is a wonderful time to do exactly that—to celebrate our cultures. It's fascinating to learn about the history and sacrifices that have been made by Hispanic/Latin Americans and how they've contributed to our society. Every year I learn something new about how Hispanic/Latin people have influenced society. It's inspiring to learn that someone of similar background/heritage can make such an impact. That kind of information is information you have to actively seek out. Hispanic Heritage Month helps to bring it to light.
Why is Hispanic Heritage Month important?

Lerzundi: Hispanic Heritage Month consists of taking the time to highlight all of the contributions and influence that Hispanic/Latin culture and people have had on this country. You can see it literally everywhere—in food, music, dance, clothing, art, media, civil rights, businesses, etc. Acknowledging these contributions is important, not only because of basic principle, but also because it helps to combat cultural appropriation and racism as well as show appreciation for all that has been done. Hispanic Heritage Month also serves as a great opportunity to put a spotlight on issues that the Hispanic/Latin community face, since there is more attention on the community than usual.
Espinola: There are so many reasons why HHM is important. One of those reasons is that the Hispanic population is the largest ethnic minority in the United States with over 61 million people who now identify as Hispanic or Latino. The Hispanic population is also the fastest growing in the U.S.; the 2020 Census showed that Hispanics account for 51% of the country's growth. In addition to social, cultural and historical contributions, Hispanics have a very significant and positive impact on the U.S. economy. Forbes reported last year that Hispanics' buying power was growing 70% faster than non-Hispanics' (at just over $1.9TN), and that if U.S.-based Hispanics represented a country, they would have the seventh largest GDP in the world.
Colberg: I have seen the entire spectrum of why we need to showcase Latin American culture—from once witnessing a very angry man proclaiming that Puerto Ricans "should go back to Mexico where they belong," to opening my car door at a gas station while I was listening to salsa music by El Gran Combo and witnessing the man across the way from me gleefully dancing along.
How can people engage with Hispanic Heritage Month?
Espinola: I know there will be many opportunities for everyone to engage in HHM activities. In the past, I have attended lectures at universities given by Hispanic scientists and authors, plays, festivals, concerts, dinners, picnics and family activities. I expect that most organizations will offer HHM programming.
Lerzundi: There are so many different ways that people can engage! Of course, there are many events across the country that are scheduled during this time that people are highly encouraged to participate in. It's literally as simple as showing up with friends or family and having fun. But people can engage in other ways as well, such as supporting Hispanic/Latin-owned businesses, volunteering at community centers (Esperanza Latino Center, Su Casa Hispanic Center), watching shows/movies/documentaries that are created by and star Latin/Hispanic people, listening to Latin/Hispanic music/podcasts.
What is your personal connection to the arts—a favorite piece, a fond memory, someone that inspires you?
Colberg: I grew up listening to Latin music first and then classical. As a matter of fact, many of my colleagues are convinced that I learned my musicianship from Spanish pop singer Julio Iglesias—whom I would listen to for hours every day. I was also very influenced by Puerto Rican folk singer Tony Croatto. I learned Native Indian and African rhythms before I learned what a scale was. It's a very different approach, but it made me the classical musician I am today. My first teacher was Pablo Casals. When I was growing up, people knew he was a great musician, but the thing they remember most is that he loved to walk on the beach every morning and that his greatest composition started not with some great Beethoven- or Bach-inspired chord progression, but with two claves (wood sticks) laying down a Puerto Rican rhythm.

Espinola: I wouldn't be the same person without the arts. My grandmother introduced me to classical music and opera when I was about 3 years old. She would also spend time showing me art books from around the world. I still have one of those books with me, from the Uffizi Gallery in Florence. Also at age 3, my parents began sending me to an art school where I would spend time drawing and painting with other children for a few hours every week, until I turned 9 and started taking creative writing classes. When I moved to Buenos Aires at 17, I began attending plays and tango concerts often. While studying psychology in the U.S., I started using music and arts in therapy to work with survivors of different types of trauma. Research has shown that music listening can have a positive effect on both psychological stress experiences (e.g., restlessness, anxiety) and physiological arousal (e.g., heart rate, blood pressure, hormonal levels). It's because of the connection between music and health and my love for the arts that I serve on the Cincinnati Symphony Orchestra Board of Directors.
Lerzundi: While I don't have a background in music like almost everyone else at the CSO, I do have a great appreciation for the arts. Before coming to the CSO, I had only heard the Cincinnati Symphony Orchestra one other time at a ballet performance. Of course, I thought the Orchestra played beautifully, but at the time my focus was more on the dancers. Fast forward to one of my first few days working in the CSO: I was backstage during a rehearsal (I don't remember the reason why). The Orchestra members were on the other side of the curtain and talking to each other when I first walked in, so I was caught off guard when they suddenly began playing a few moments later. I was absolutely mesmerized. I'm not sure how else to describe the feeling, but it felt like the music was reaching out and wrapping around me, completely surrounding me and transporting me somewhere else. It was magical. I only got to listen to them for a few seconds, but I'll never forget that moment or how much it moved me. I definitely plan on sneaking into future rehearsals.