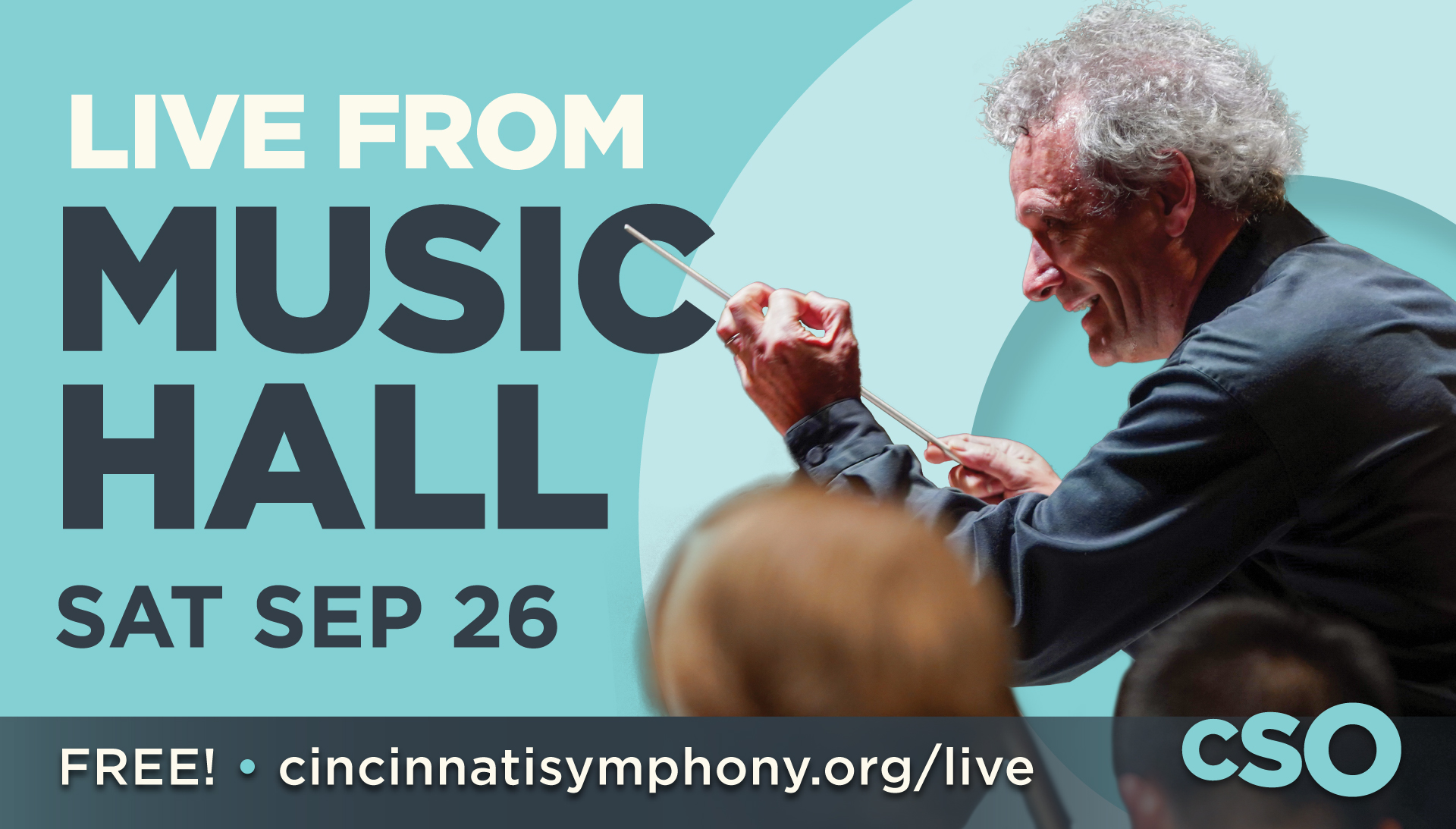 Coming Soon!
CSO Digital Season Opener | Sat Sept 26 at 8:00 pm
Watch right here on Sept 26. View artists and program.
Attend a watch party at Washington Park or Fountain Square.
Support Your Orchestra
Many of you have asked how you can help sustain your Orchestra during these unprecedented times. Please consider making a tax-deductible donation in support of your Cincinnati Symphony Orchestra and Cincinnati Pops.