Engage with music in surprising new ways. We make concerts even more fun and connect you to the community with experiences such as performances, interactive exhibits, artist discussions, wine tastings, cocktails themed to the music on the program, and more.
Due to the ongoing health crisis, all Music+ activities may be limited for the safety of our guests.
Pre-concert Talks
Join us one hour before most CSO concerts in Music Hall for casual and engaging discussions by conductors, CSO musicians and local music experts. The event is free for all audiences attending the performance.
Family Fun Zone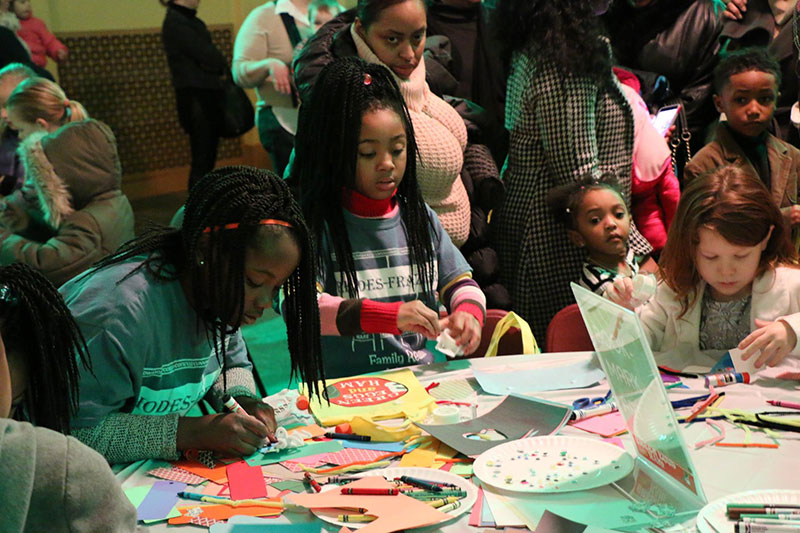 Come at 9:30 am before any Lollipops Family Concert for the Music Lab, crafts and games in the pre-concert Family Fun Zone at Music Hall.
New Works Socials
Presenting new works gives us reason to celebrate! Join us at the Foyer Bar next to the P&G Founders room for a drink and socialize with other music lovers.
P&G Founders Room
The P&G Founders Room located in the Grand Foyer of Music Hall is for all concert attendees to enjoy. The picture rail features rotating exhibits, visit the schedule to see what's on view.