A Suite of Digital Talks
Join CSO Music Director Louis Langrée online for a deep dive into the life, experiences and influence of Wolfgang Amadeus Mozart.
As Music Director of the Mostly Mozart Festival at Lincoln Center, Louis brings a wealth of insight and passion for Mozart's work that will enhance your enjoyment and experience of each of our upcoming all-Mozart performances. These free, one-hour talks will include musical excerpts performed by members of the CSO/CCM Diversity Fellows.
Louis on Mozart digital talks are FREE through Zoom. Registration is required (below).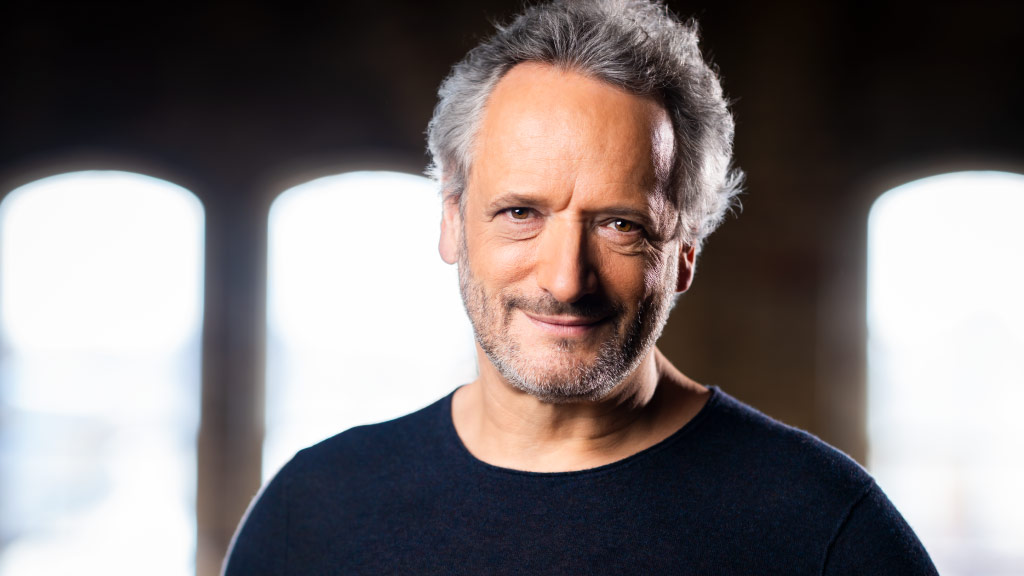 Browse the dates and register for events below. Links to individual events will be provided the day of the event.
New Crowned Hope: Mozart the Freemason
WED APR 21, 2021 | 7:00 pm | REGISTER (free)
Mozart was one of the first great composers to decide to be a "freelance" composer, not be tied anymore to a court, church or some other benefactor. This freedom inspired his dedication to the ideals of the Age of Enlightenment and of Freemasonry, as an active member of the Zur Wohltätigkeit ("Beneficence") and then the Zur Neugekrönten Hoffnung ("New Crowned Hope").
Much of Mozart's music contains symbols related to the Freemasons. We will explore this symbolism through the lens of this program's music.
Portal to Romanticism: "Sturm & Drang" and Beyond
THU APR 22, 2021 | 7:00 pm | REGISTER (free)
The ideals of The Enlightenment concerned order, constraint, a lack of individuality and personal emotion, but the movement of "Sturm und Drang" ("Storm and Stress")—most often referring to German literature and painting— allowed for free expression, emotional extremes and individuality. We will explore how the "storm & stress" movement played out in Mozart's G minor symphonies.
As the French Revolution loomed on the horizon, the political climate of Mozart's time was in turmoil—there was uncertainly, anxiety and darkness in the air. Reflecting this atmosphere, a fascination with darkness and hell permeated musical and artistic culture, which can be heard in Mozart's G minor symphonies.